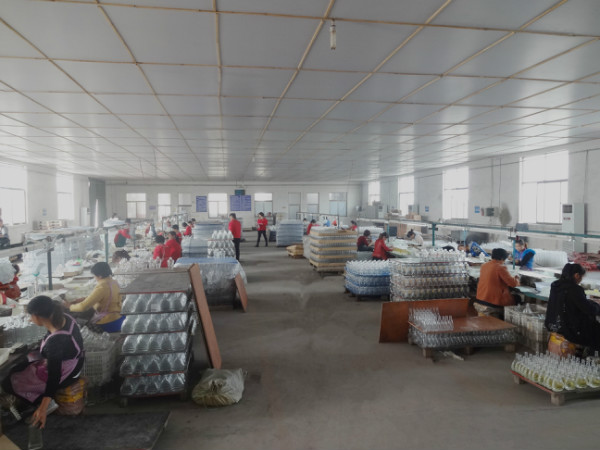 Company Info
Shandong Yuncheng Ruisheng Glass Co., Ltd was established in 2009. It is located in Yuncheng Shandong, China. We offer wholesale custom glass bottles for liquor, spirit and whiskey as well as vodka, brandy and other alcoholic beverages. We believe in high quality and high definition.
2 production lines have been installed by our company, which include 3 CNC manual machine production lines, 4 CNC semi-automatic production lines, and 3 CNC fully automated production lines. Two sets of IS machines are also available at our factory. The 8S machine, as well as the CNC machines, are used for first-grade glass bottles. Each day, the production capacity is 120,000pcs. They are used to make middle-grade glass bottles. Their daily output is 200,000pcs.
We have more than 500 employees, as well as a team of highly skilled engineers. We have a great reputation worldwide thanks to our rich experience.